Approvals
These are our Approvals and Manufacturer's Licenses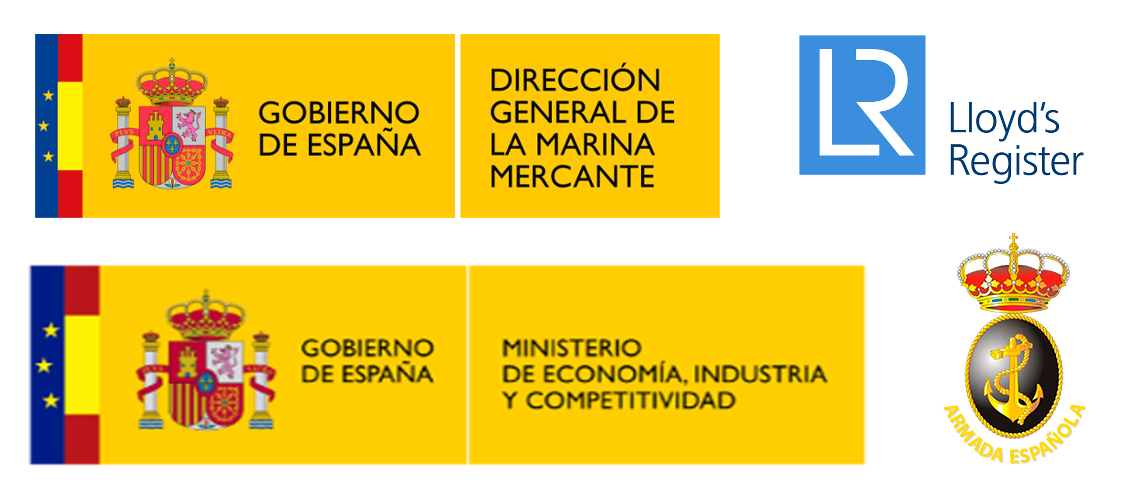 D.G.M.M., Directorate

General of the Merchant Marine.
Ministry of Industry
Gobernment of Cantabria

Gobernment of Asturias
Lloyd's Register of Shipping
Quality and reliability
Products and services approved by maritime authorities and major manufacturers.
Professionalism and speed
We have a qualified technical team. With speed, punctuality and efficiency.
Member of ANESMA
Association of national companies that provide and develop maritime safety services.